It's time to bid farewell to modernity and embrace the warmth of rural life just the way you want it!
Think about it, you're in the city and feeling the countryside nostalgia in your own space! Doesn't it seem an excellent way to take a break from it all, even for a brief moment? (and still, enjoy the perks of being in the city)
Cottagecore is one of the most sought-after home interior designs for a reason! A cottagecore room is a great one to pick, considering how it encourages sustainability and comes with picturesque scenes that look straight out of a Disney movie! 
What is cottagecore aesthetic?
The cottagecore aesthetic started as an internet sensation on platforms like TikTok, Instagram, and Tumblr around 2017. It was popularized for its rustic feel and designs inspired by nature and is now a design trend being romanticized for its nostalgic appeal and the cottagecore lifestyle.
Cottagecore aesthetic looks excellent in home interiors because it has simple, uncluttered interiors that encourage you to slow down and appreciate the little things.
Above all, it doesn't demand an extensive makeover of your current space!
So here's how you can embrace a cottage-style lifestyle by upgrading your current décor! 
1. Bring in the natural light!
The importance of connecting with nature cannot be overstated. Some plants and ample sunlight in your cottagecore room can help that.
You can bring a lot of natural light in by having a few lovely large windows. They not only illuminate the space but also add some warmth to it.
Your indoor plants will thank you for it!
2. Indoor plants are essential
Bringing plants indoors is just as important as keeping a connection to nature outside. Potted plants can help create a cozy feeling and bring life to your cottagecore room. 
Since the cottagecore style encourages sustainable living, try growing some plants you can use, like herbs and spices!
Consider potting and stacking them on shelves or hanging them from your ceiling, preferably near the window, so they get abundant light. 
 3. Victorian-styled cutlery for your kitchen is a must!
Cottagecore has a lot of vintage elements, especially the teacups!
They are not just cute but also classy! Ceramic plates and glassware in floral prints set the cottagecore theme right!
And isn't it always lovely to pour tea out of a teacup? So, go for Victorian-styled cutlery with intricate patterns that looks right from a princess' palace!
4. Add more antique furniture to your space!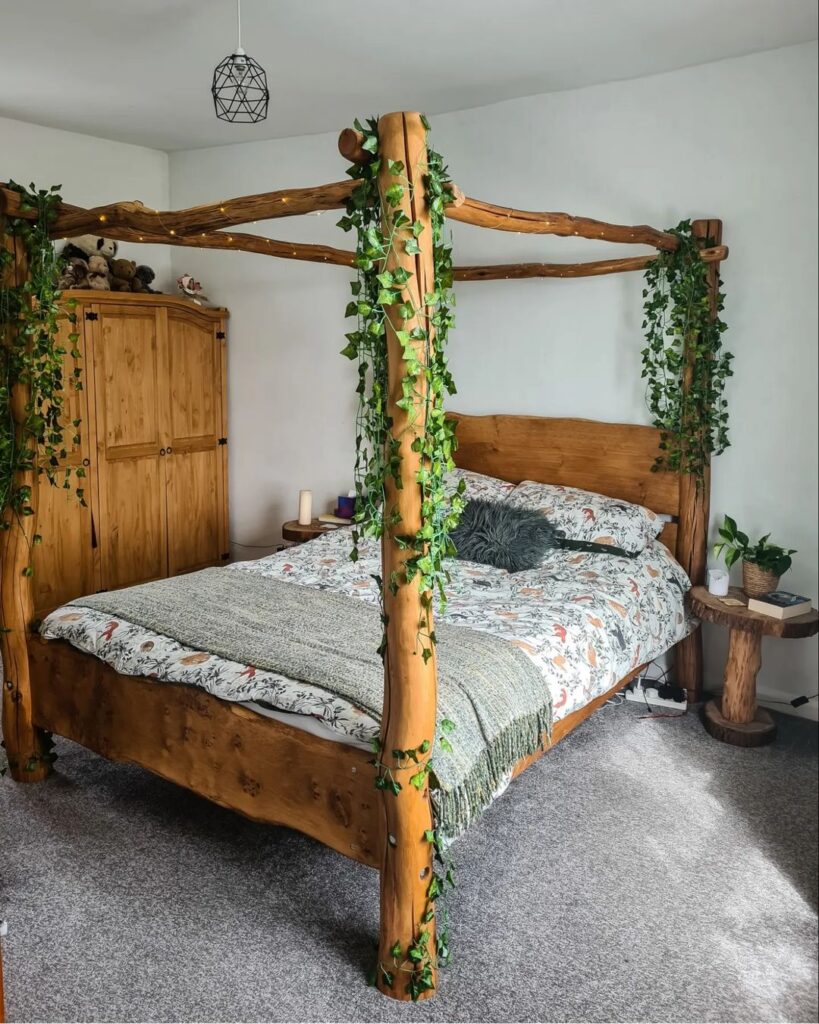 Adding antique or rustic furniture is the most effective way to welcome the cottagecore aesthetic in your interiors.
Consider buying a rustic bedframe for your cottagecore bedroom. Or, for a less intense makeover, look for a vintage bookshelf or other less-expensive furniture pieces that fit your vibe (or the cottagecore's!)
(If you want to find some nice bookshelves, consider checking this post out!)
5. Get your hands on vintage botanical prints
Soften your cottagecore interiors by using natural motifs to fit the vintage vibe.
You can buy many things with botanical prints on them, like linens, papers, and soft furniture too!
But make sure you don't fill your room with a lot of patterns, play around with colors, and make sure to add contrast too!
6. create a cozy space for reading!
If you've noticed, the cottagecore aesthetic shows a lot of books! That's for the theme's love of simplicity, coziness, and knowledge.
Wooden bookshelves beside a comfy chair or sofa make a cozy reading nook that perfectly magnifies the simplicity of the cottagecore design.
(If you, too, love study rooms and wish to create the best one, our post on the best study room decor can help!)
 7. baskets are a must
We've talked about the natural decor already, right?
For bringing that into your kitchen and dining area, add beautiful little cane baskets to your dining tables or kitchen countertops. They aren't as toxic as plastic and promote cottagecore by heart.
It's a humble request from the 'Room You Love' Team that whenever you see the basket vendors, please don't bargain with them. They scar their hands while they create beautiful baskets for you. Show some love.
8. good lighting is always a priority
During the day, you have all the natural light coming in. You can try and replicate the same at night.
Since cottagecore is all about warmth, ramp up your interiors using ambient lights with warm tones!
You can also have string lights in your bedroom or a simple pendant light for a more sophisticated look.
9. use natural materials
Capture the true essence of nature by using natural materials like wood, stone, hemp fabrics, and slate in your cottagecore room.
Having wooden interiors makes your space feel more like home, earthy, and close to nature.
You can always play around with the shades of browns and bring some plants in to give it a more earthy and forest-y feel.
10. The floors need an accessory too!
Rugs and carpets are non-negotiables for setting the right vibe in the home! Picking the correct pattern and color is essential. Floral prints and light earthy colors work magically with cottagecore.
If you want to up your game, go for patterned mosaic tiles, they are best for your balconies, foyer, and bathrooms. They add a lot of character to the space!
And for your living rooms, you can go for Victorian tiles. They are subtle and help with a minimalist look.
 11. art
Any art depicting nature adds a great advantage to your cottacore-themed surroundings!
You can use murals, wallpapers, wall art, or simple wall decals for your walls. Here is one of my favorite designers, Smita and Moksh!
12. dried flowers add more detail!
Now, we are all busy! It sometimes becomes difficult to pay too much attention to plants, although we care for them, right?
But adding some dried foliage is low maintenance, and an aesthetic piece of art can save you trouble!
Get a lovely vintage vase for your dried foliage to add elegance to your space.
13. Pick the right color palette!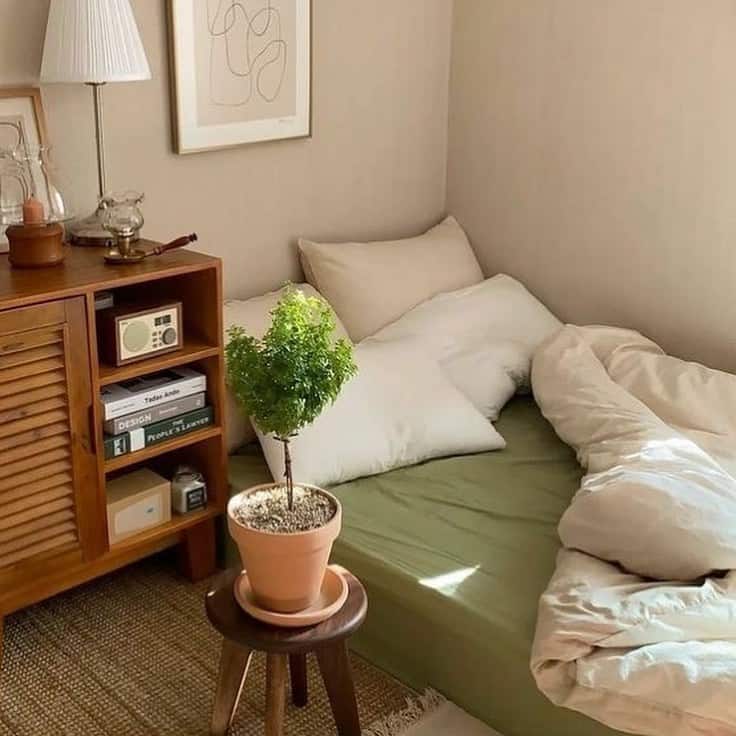 Picking a color or a shade might be challenging, but you define your space! So as long as you choose what you like, you are good to go! Ideally, earthy colors are the best choice.
But make sure you add contrast to your space! It helps to break away from monotony. 
14. choosing the right curtain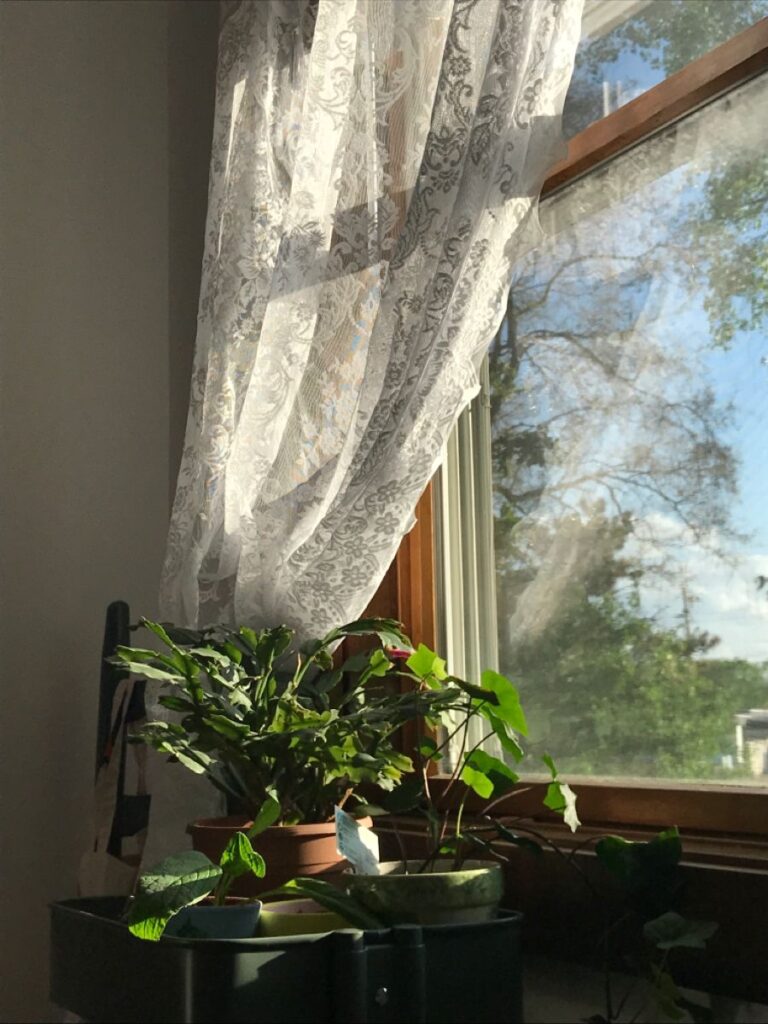 The curtain is a small detail to pick on. But equally important.
Choose a soft and light fabric to begin with. Cottagecore is incomplete without free-flowing curtains; a full white curtain is highly recommended.
Or lace it with intricate flower details to make the cottagecore design cuter!
15. DIY!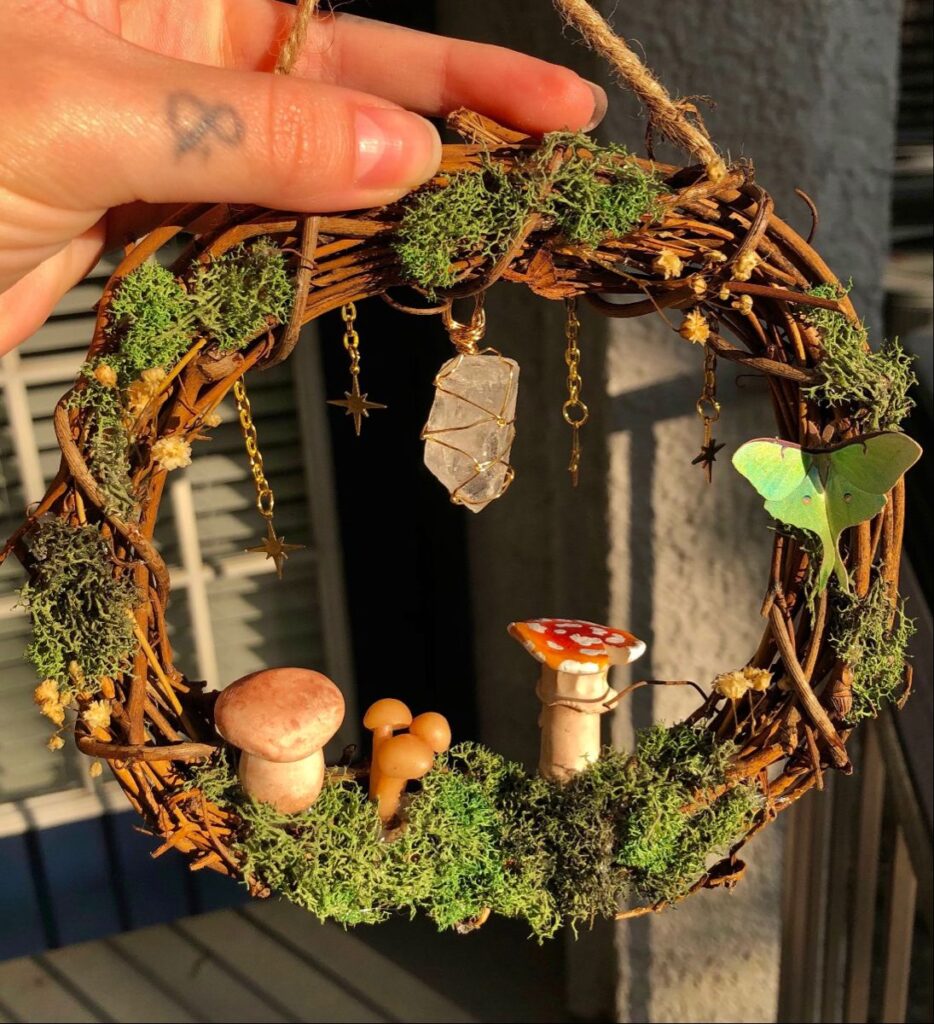 If going out and buying new things seems boring, you can always do little DIY activities in your own space and make it fun!
You can have a nice little date and try your hand at embroidery or macramé art. They add originality to your spaces!  
Handmade wreaths like the above are the perfect DIYs to get the ball rolling!
Here's a quick guide to creating a cottagecore room
1. color palette
Ideally, try using shades of browns and greens—the earthy, nature-inspired color palettes.
You can also consider using bold colors to create contrast but let the nature-inspired colors dominate, and you're good to go!
2. wall décor
To add character to your walls, you can use murals, paintings, and wallpapers with floral or nature-inspired motifs.
And to give a lovely vintage feel to your cottagecore space, an antique clock is the go-to.
3. furniture
One of the essential elements in cottagecore interior design is antique furniture, particularly pieces with a rustic or French look.
The nostalgic vibe that cottagecore is known for is aided by vintage décor, which not only complements the aesthetic of the style but also adds to it.
4. bedding
Since cottagecore is about returning to nature, the bedding must also have some nature-inspired flowery prints.
Above all, don't forget to keep it comfy with cushions, throws, and blankets.
 5. other décor ideas
You can use vintage pottery, play with textures, keep your things on display and opt for glassware for your herbs and spices.
Focus on the little things. It's all in the details!
Here is a quick cottagecore decor guide to help you:
Integrate rustic décor and accessories.
Use natural elements such as wood and stone and materials such as linen and wool.
Earthy, warm, and neutral hues, including fabrics and wall colors, are used in everything.
Use yard sales to find used furniture and décor to cut down on waste. Stay Sustainable
Display family heirlooms
Include natural components like live or dead plants, flowers, or décor influenced by nature.
Use your fireplace frequently or, if you don't have one, create a serene focal point (or an imitation fireplace) with a floating shelf mantel full of candles and pine cones in the winter or dried flowers in the summer.
Add comforting, homely accents like old blankets, crocheted plant hangers, or handcrafted beeswax candles, especially if you made them yourself.
Hide technology to give off a retro vibe
FAQ