Dark academia is basically about everything vintage, old and dark. It's a mix of Greek, Gothic, and European designs and architecture. It's about romanticizing the old-fashioned, books and literature included, quite contrary to a quite popular hippie decor!
When you enter a dark academia bedroom, you almost always know it! It feels like an old place smelling of old books, vintage furniture, and a lot of mystery. It is dark yet very soothing and peaceful. It feels strict and disciplined yet quenches your soul! It's a feeling altogether!
It is tough to explain dark academia besides the books and darkness because if it's anything else, it's ART. Tough to put this into words, but maybe the following pictures say it better…and we'll try, too!
The Greek Statues Are An Integral Part Of Dark Academia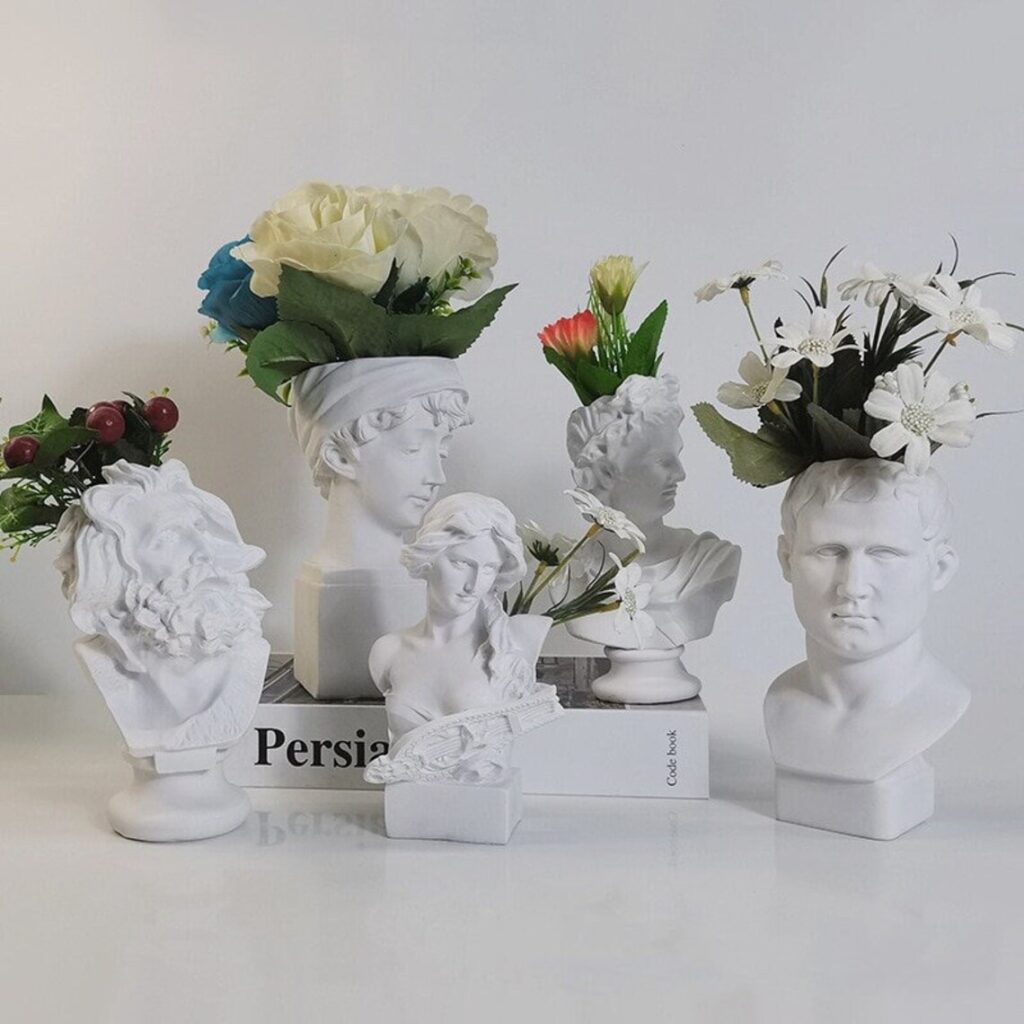 Since the greek statues and the greek Gods always have fascinating yet mysterious stories associated with them, they are also an integral part of this mysterious decor!
To bring them to your dark academia bedroom, you can always use greek statues, greek candles, or greek vases like the ones above.
They emphasize the beauty of the walls if used as wall decor but they are at their best when placed in the study area with a burning candle beside them!
If you wish, you can get these beautiful greek vases HERE.
Keep It Dark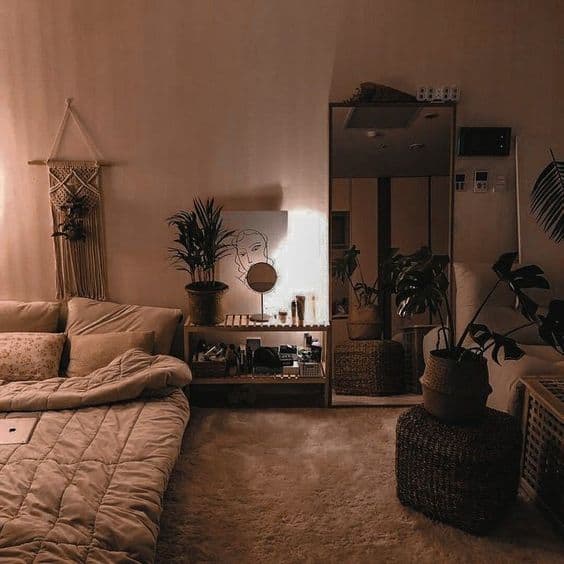 The darkness impregnates mystery.
To let your dark academia bedroom bring out its full potential, beauty, and mystery, it's important to keep it dark.
For that, very dim lighting and dark paint colors can be used in the bedroom, think gray, beige, or dark brown. These are the perfect dark academia room colors.
Even keeping your room in a maximalist style can also help you with this decor. It's about throwing in every other vintage and academic decor you find around.
Add Everything Vintage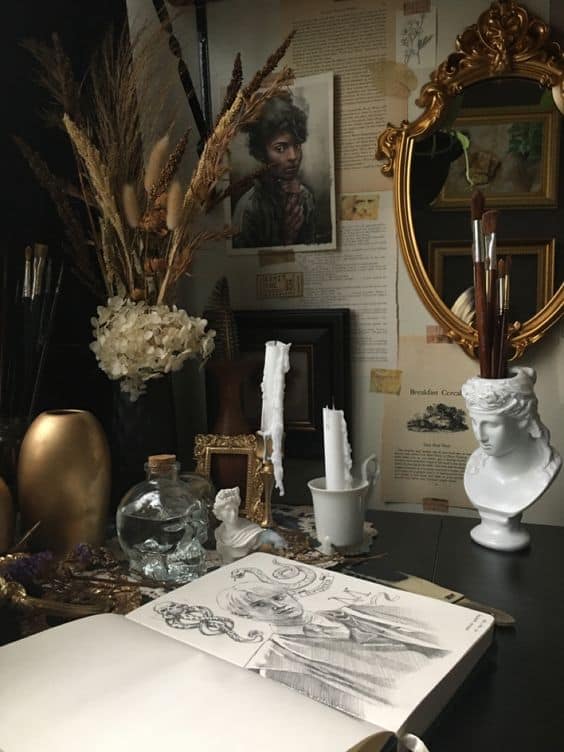 Vintage is the beauty of the dark academia bedroom.
Once you place the vintage decor in your bedroom, it seems that there is a story associated with every piece that's displayed. That's what makes the room full of stories and mystery.
Now, there's no need for you to go and skim through all the old and unwanted stuff in your grandparents' house to display it in your bedroom when you can easily find some nice vintage decor online! Lucky you!
A Seating Arrangement Is Integral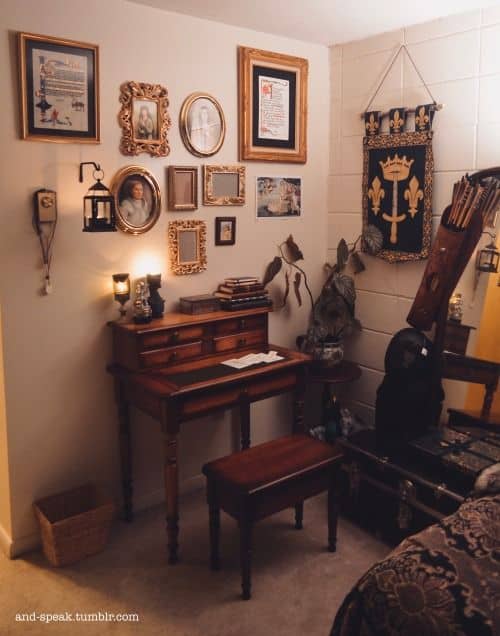 As you are designing a dark academia bedroom, having a study space in the area is a must! That's how you represent the word 'academia' in the easiest way!
To add to the beauty of the overall decor, how about choosing a vintage study setup that won't only add to the academic feel but also contribute to the vintage furniture?
Once that's done, please look forward to adding the other greek and gothic decor to the desk to magnify the beauty of the space even more!
No Space For Books? Use A Wall Decal
It's not always the case that everyone will have ample space in their room to incorporate any interior design style they want to.
To overcome that problem, you can always use wall murals of books and other dark academia decor. They don't occupy any floor space, and save you from purchasing wall decor besides making it all feel read and live!
This bookshelf mural can be found HERE. In case you would want to see other variety, we think, 'Limitless walls' has a great collection of dark academia murals.
A Library Bedroom Is The New Idea!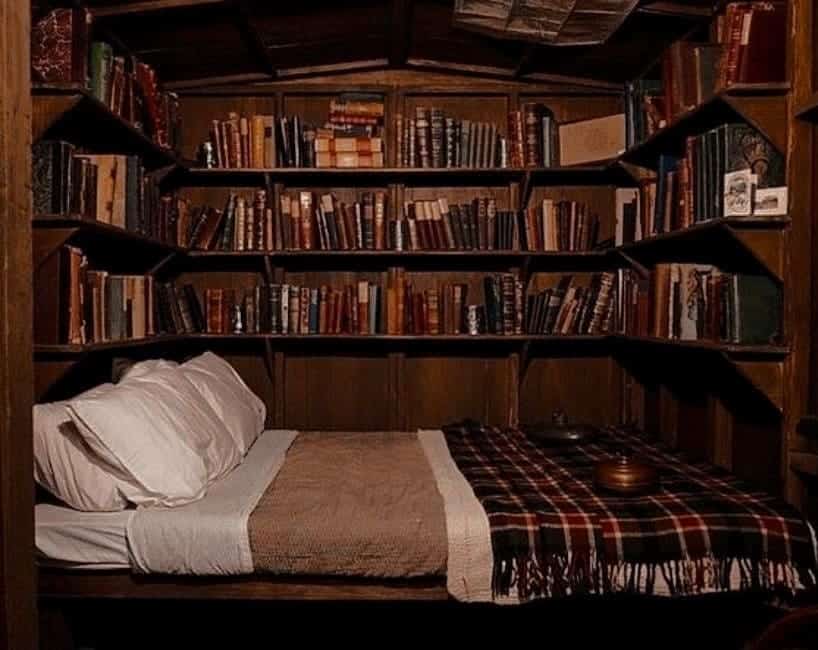 You might have already heard about a bedroom cum study room, but how about designing a bedroom cum library? Sounds weird? Well, for book lovers, it's not.
Since you are designing a dark academia bedroom, it's obvious that you'll want to make it look like a room of a scholar. And what other than books can do that?
And when you have books all around you, what's the need for any other color or decor?
Use The Dim Moon Lighting
When it's about mystery married with beauty, we are talking about the moon.
Sadly, we can't get the moon into our bedroom but it can be made easy with a moon lamp that looks just like that!
Remember to place it on the desk of your dark academia room and you'll fall for the beauty it spreads, literally!
Get this moonlight lamp HERE.
You Can't Skip The Old Leather Journal, Right?
Since all we are focusing on is the mysterious element of the dark academia room, primarily then nothing must be let out that represents the mystery.
And what can be more of a secret holder than an old journal with a leather cover and mysterious lock on it? Who knows, if there is a map to a millennium-old treasure or the well-kept secrets of the ancients? Only the one who owns it knows it.
HERE is this vintage leather journal.
Candles Are Synonymous To Mystery!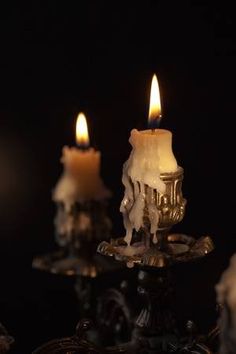 When candles burn in the dark, that's a different feeling altogether. And when there are books and vintage decor around, it becomes all the more aesthetic, mysterious, and gothic.
That is why it is important for you to get some nice candles for your dark academia bedroom. Simple candles can do the job pretty nicely but in case you could get the scented candles that smell of new and old books, that's real heaven!
New book scented candles are HERE.
Old book scented candles are HERE.
And don't forget the candle holders!
Pampas Grass Can Add The Maximalist Vibe
The pampas grass can make a space feel maximalist, boho, and elegant all at the same time.
It looks exceptionally good when placed on the study desk beside the candles and an old leather journal!
It comes at a reasonable price so you can always get a ton and use it to decorate every corner of your bedroom, whether boho or dark academia!
Get this pampas grass HERE.
A Globe Is Every Scholar's Signature Decor…
A retro-style globe or a map on the wall for that matter is a must for a dark academic space. You always want to have it displayed on your study desk or on a mantle to show how professor-like tastes you really have!
Add to that, it's always fun to have a globe around! At least, you always have something to do when you have nothing to do! (Did this even make sense?)
Anyway, You can find this antique-style globe HERE.
A Lantern Can Fix It All
Nothing can be more mysterious and vintage than a lantern is.
To bring a flair of the vintage style to your bedroom, a lantern could be the cheapest yet most effective way.
There are a lot of designs of lanterns available in the market that you can buy to make your bedroom decor to the next level!
In case you like the lantern above, get this HERE.
A Sculptural Clock Is 'The' Thing
Sometimes, the dark and dangerous things are the liking of the scholars.
If skeletons are your thing, here is a clock that contains many of them!
You can always place such things on your desk or in a corner of your room to make it look a mysterious century-old place!
This sculptural mantel clock can be found right HERE.
Or How About A Beautiful Floral Skull?
And if too many skeletons seem way too much for you, then how about just a skull that has floral prints? (Good for girls 😉 )
Jokes apart, this adds a flair of art and much more mystery to your dark academia bedroom, and what more do you need after all?
Whatever feeling it brings, it can always be placed on your study desk (if you are courageous enough to see it every other while) or your nightstand (if you want to see it every next second!)
Get this beautiful skeleton HERE.
Don't Forget The Candle Holders
They are the little things that make a big difference. Even in decor.
Simply put, don't just place the candles like that, use candle holders. That's how the old, serious, and strict professors did it. The dark academia is based upon them. So, you definitely want to follow!
HERE is a link to this candle holder.
Some Vintage Papers Are Essential!
We've talked about an old journal already but it is a totally different feeling when some old papers are lying on your desk with some dim yellow light shining on them. Keep an ink pot beside it and it's a total dark academia feeling you have.
The vintage papers are (luckily) quite easy to grab. So, you can easily create the look!
These vintage-looking papers can be found HERE.
Not To Miss Out On A Bookshelf Please!
Now that it is a bedroom that represents academics, it's best to have a bookshelf in the bedroom.
It gives 'that' feel. A feel of a scholar. A serious scholar!
There are a lot of bookshelf designs that you might like but going for a vintage one would be the best decision so far as this theme is concerned. So, please choose an ideal one!
You can get this vintage bookshelf HERE.
You Definitely Want A Woven Ottoman…
Everything vintage and everything natural is what fits best dark academia. That's why a woven ottoman can do the best job out of all others.
If you want, you can totally ditch the table and chair setup and place an ottoman on a low table in a corner for a more traditional feel.
But any way you go, an ottoman can be placed as a decor item as well.
Get this woven ottoman HERE.
It's All Empty Without A Vintage Mirror
You might have seen in the movies based on the victorian era, that a vintage mirror is always there in the bedroom!
It definitely represents the taste with which the room has been decorated and the royalty it brings to the bedroom.
Have a vintage mirror in your bedroom, and you can have both of these feeling handily!
You can find this vintage mirror HERE.
And Macrame Wall Hangings?
The dark academia bedroom decor is a maximalist design where more is more. So is boho.
That is why the boho decor fits perfectly well in the dark academia decor too. So, you can always add macrame wall hangings, pampas grass, chenille throw blankets, and more to make your bedroom even more interesting and pretty looking.
We know, you can choose from a variety of macrame wall hangings available online but just in case you like this one, it can be found HERE.
Don't Forget The Compass
Those serious and strict professors that this decor is based on always had a compass we are sure1 That's why you can't manage to skip this one as your room decor!
And it's icing on the cake when the compass is a vintage-style one! It will look amazing when placed in your study area, your nightstand, or even when thrown casually on an ottoman in your room.
If you like the one that's shown, buy this compass HERE.
The Moon phase Wall Hanging Is Beautiful!
Again, the moon is a mysterious thing. And it's Art.
When it's both, it definitely needs some space in your bedroom to make it look prettier and seem quite thought-through.
Also because it is a maximalist decor, it's important that you fill the excessive space on the walls with this.
Get this moon phase wall decor HERE.
Balances Are The Thing Of The Scholars, After All
Intellectual minds know how to balance things out.
To show just that, a balance in a vintage style is the perfect decor item to throw in your dark academia space. Your place is the mix of art and mind, and so are the balances!
Get this metal balance HERE.
Add A Vintage Inkpot And A Feather Pen
Now that we are already talking about some intellectual decor and study area organization, then why not go a step ahead of those vintage writing papers and get some inkpots and a feather pen?
It'll be so much fun to write with those and feel the victorian era! If that sounds good, then you can get this whole set HERE.
Dark Academia Decor
There are some dark academia essentials that you might want to get your hands on for decorating your best bedroom.
We have compiled some for you. Have a look!
Dark Academia Bedroom Furniture
A Wooden Low Profile Platform Bed
A vintage low-profile platform bed is ideal for your themed bedroom owing to its design and the vintage feel it brings with it…
A Vintage Bookshelf
Since, all we are considering is a vintage style in the furniture, the bookshelf must not be left out of the design!
Vintage Study Table And Chair
You are designing an academic-related bedroom and having no desk and chair is not fair. Have a vintage one and it'll be perfect.
Dark Academia Bedding
Pale Bedspread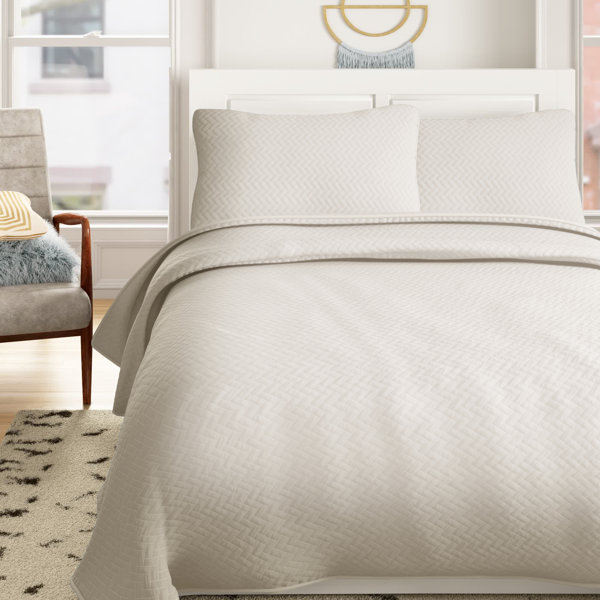 Keep in mind a modern dark academia bedroom, a pale bedding can mingle with the overall look pretty well.
Black Bedding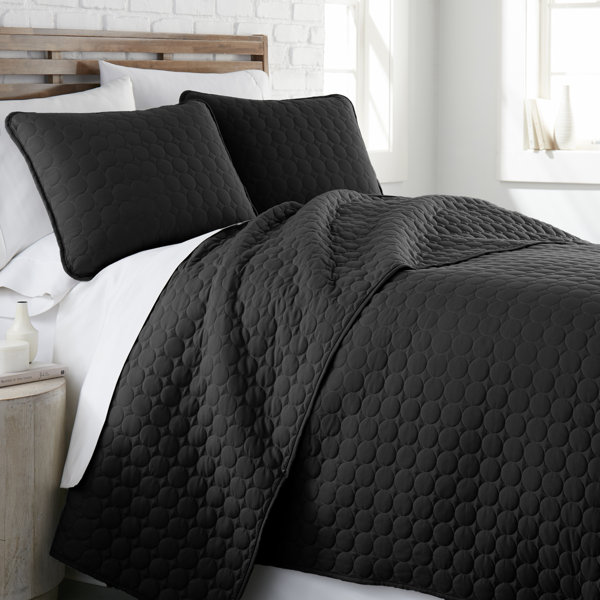 But by chance you want to strictly stick to the 'dark' in dark academia, then black is your thing.
Gray Bedding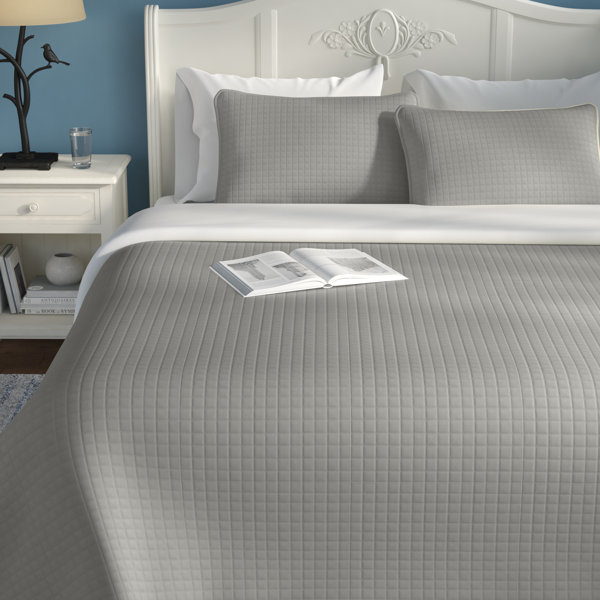 Here comes the balance. For all those who neither want a pale color nor a dark one for their bedroom, which color can do the job better than gray?
Other Dark Academia Essentials
Rattan Flush Mount Light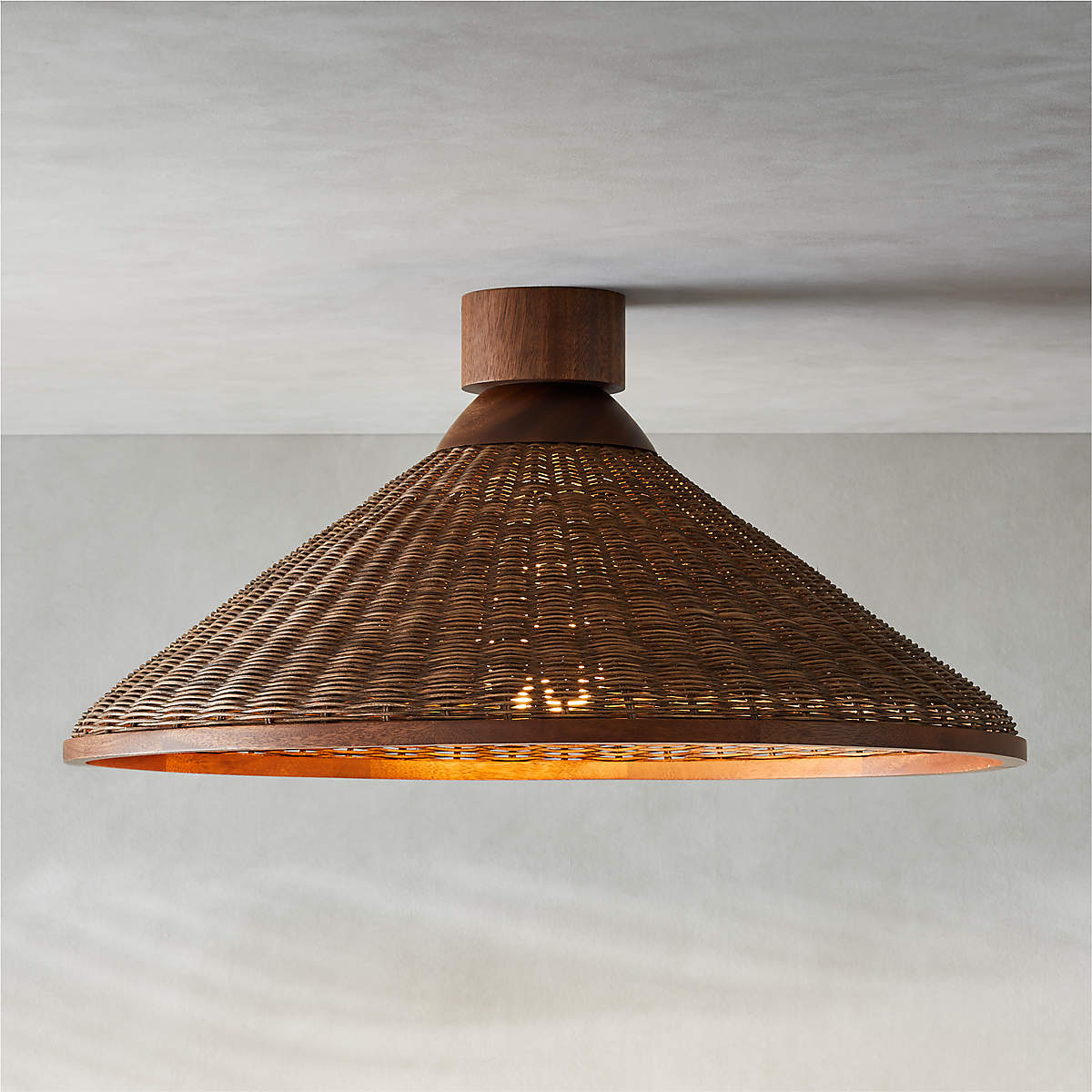 If everything is vintage and artsy, why should the light not be?
A Black Vase
Art is the core of this dark academia decor. Don't let even your vase out of this art thing!
Vintage Curtains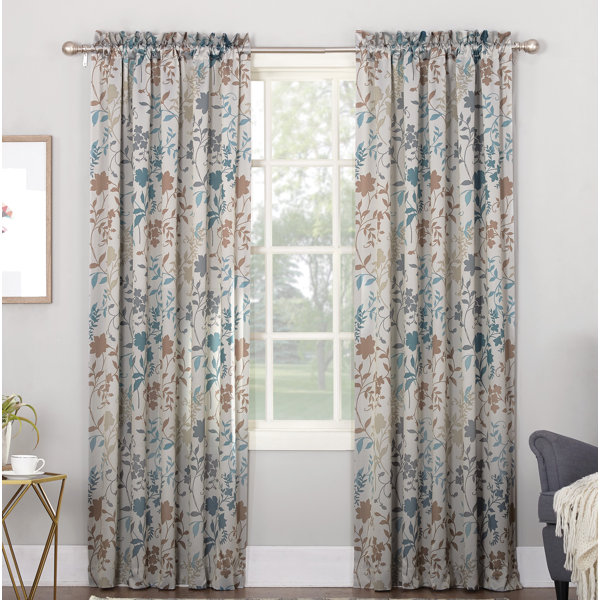 And lastly, the fabrics make a big difference in your bedroom! So, after the bedding is done, it's time to get your hands o some vintage curtains ad make your decor complete.
The Endnote
It looks like an easy job to create a dark academia bedroom. It definitely is. But it requires an eye for some mysterious design and some academic and scholarly tastes. So long as you can manage to have those, it's a piece of cake!
In this post, we tried our best to provide you with the best dark academia bedroom ideas and decor out there to make your decor journey easy and fun!
Hope you liked it! If there's anything you'd want us to update in here, do let us know in the comments. We love to hear from you.
Until next time, happy decorating!
Want More Ideas To Decorate Your Bedroom In Different Themes? Check These Out: