Hey! Thanks for stopping by to see what we have for you in this post! By the way, Some links here are affiliate links which means, if you choose to make a purchase through them, we might earn a small commission, at no extra cost to you. Thank you so very much for your support! Happy decorating!
Accent chairs lift the beauty of the space as nothing else does! But, you must always know what color accent chair to pair with which color.
Odds are, you need a green accent chair for your space and to make things a bit easier and fun for you, here are the 17 best hunter green accent chairs that can help you add character and color to your space, extraordinarily!
But, please note and forgive us for not being able to find all the 'hunter' green accent chairs due to which the color of some chairs might slightly vary and might not necessarily be 'hunter' green.
So long as that is fine with you, let's go on and add a pop of green color to your room with these green accent chairs under $500!
To ensure the most comfortable seating position, a barrel chair is all you need!
After all, you are buying a chair so must be able to use it properly and not just for show! right?
Plus, when it looks good, it's the icing on the cake!
That said, this green velvet barrel chair is a mix of beauty, lavishness, comfort, and modernity! That mix is definitely a worth-having one.
Stazia Wingback Green Accent Armchair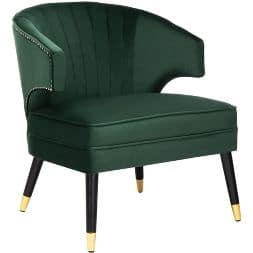 The best way to create artistic interiors is to not stick to the design conventions!
This green Stazia wingback chair does the same by following a completely unconventional arm design!
Its design creates a true accent in whichever room you place it and so far as comfort is concerned, that's of course of its pros!
Fabric Upholstered Wooden Accent Chair
Nothing, absolutely nothing can beat wood when it's about elegance, beauty, and simplicity.
If that's one of your main concerns with your green accent chair, then maybe this one can help.
With its simple design, this light green accent chair stands out in the room that's crammed with all the modern furniture. If that's how your room is, this one is a no-brainer.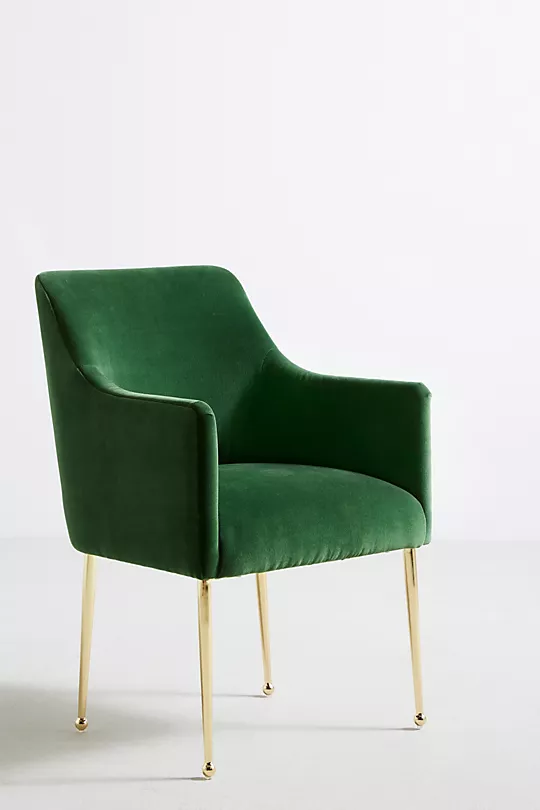 Velvet is a material that has a mix of mystery, beauty, royalty, and elegance. That's why it's one of the best fabrics for accent pieces!
It's the fabric that draws attention and this velvet green accent chair can do the same for you!
Plus, the soft velvet feel might as well make you curl up on the chair, every time you sit on it! Your call…
Designer Green Accent Chair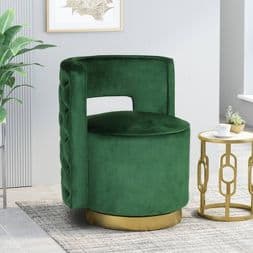 Not every accent chair needs to LOOK like an accent chair.
There are so many designs available that it's time that we adopt a new style and change the way everything in our home looks. Start with this designer hunter green accent chair.
It has a design that somewhat resembles an ottoman and the gold flair just nails the complete look! If it's kept in a corner, that'll corner will be your favorite from now on!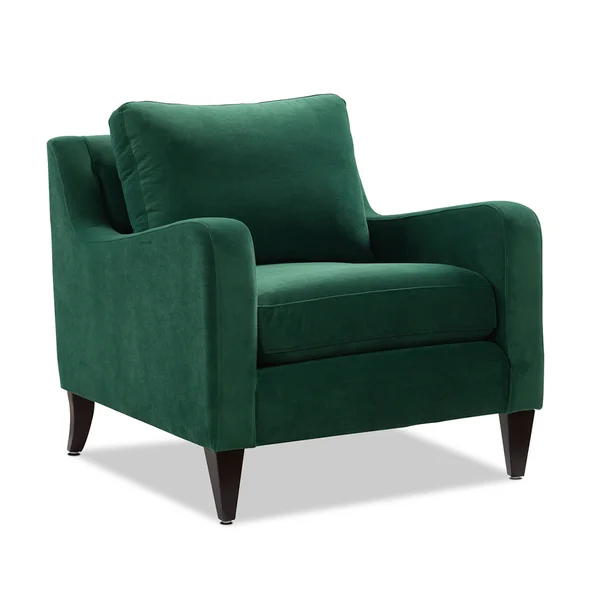 For comfort and relaxation, a wide, green armchair that has a nice and large cushion on it, is heaven!
You can spend your entire day AND night on the chair with no problem at all. At for readers who love to immerse themselves in books for several hours, what's better than a comfy armchair?
With so many benefits and a reasonable price, this is the accent armchair that you've been looking for!
Wide Velvet Swivel Barrel Chair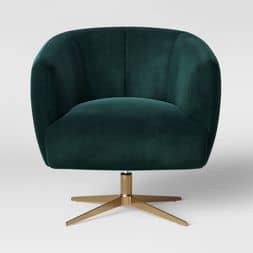 A hybrid of an office chair and a sofa, this dark green accent chair effortlessly stands out from the crowd!
If you are looking for a focal point for your living room or your bedroom, maybe this is the one you want.
This chair with its charming design will easily grab attention and make your room decor dazzle the eyes of the beholder!
Dark Green Velvet Accent Chair
Now that we are already talking about the accent chairs that stand out, here is another.
With its barrel design, velvet finish, and metallic gold combination, how can one not drool looking at this one?
Certainly, this looks the best when used as an accent piece in the bedroom or in your living room. But when you place it near your bookshelf, it's not a bad idea at all! (Thank us later.)
Wide Tufted Velvet Armchair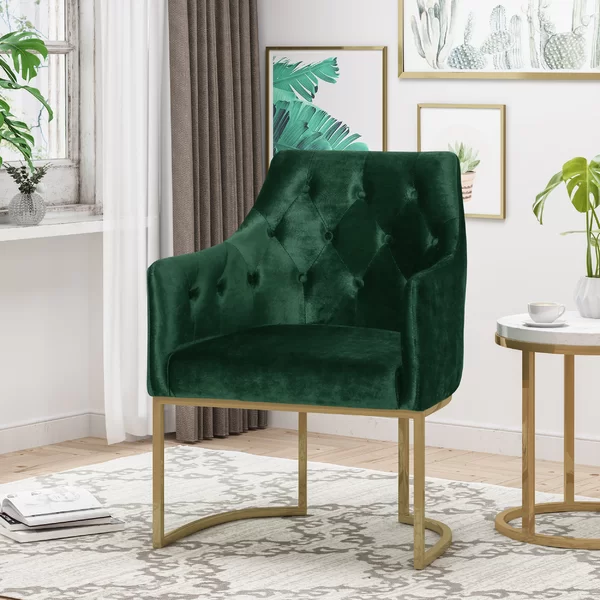 Here comes a design that's quite common in the accent chair market- a button-tufted accent chair.
It's popular because it's different. But nowadays, maximum accent chairs are of this design and people prefer them!
If you too are the one who loves button-tufted furniture pieces, then maybe we got you!
Green Accent Armchair With Metal Base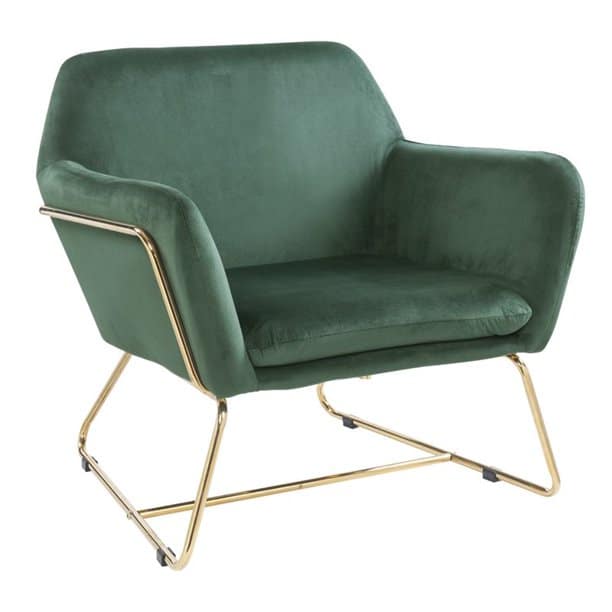 For lovers of slim designs, here is an accent chair that you will love!
And that it has a metal base is another plus point since it doesn't make it look so boring.
Plus, it is a wide-armed chair, so you get enough comfort and space to curl up in it and sleep (maybe) 😉
Green Velvet Papasan Chair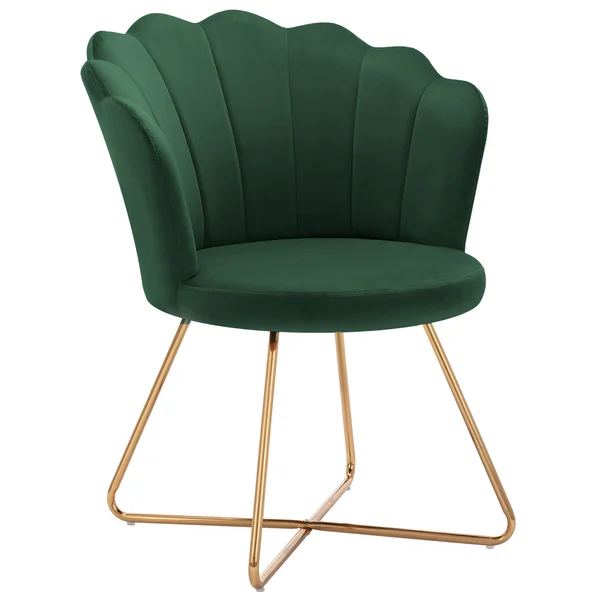 Since accent chairs are for the beauty of the interiors, absolutely none other can beat this one in terms of beauty, modernity, and style!
With its amazing design and a gold metal base, you can find it on your favorite sites like Wayfair, Walmart, And The Home Depot!
Green Button Tufted Sofa Chair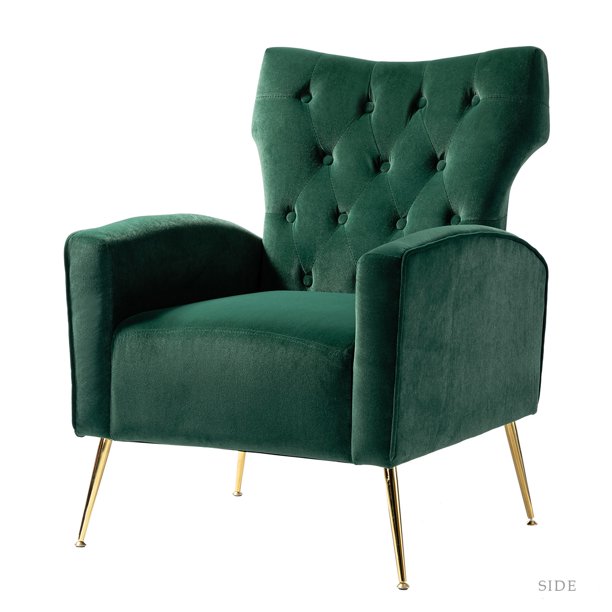 Here comes another button-tufted green accent armchair that's more majestic in style, comfier for sitting, and more stylish than most!
If you have a home library or a study room that you are decorating, maybe this is the chair you've been craving for!
Even for a dark academia bedroom, it belongs there!
Hunter Green Velvet Papasan Chair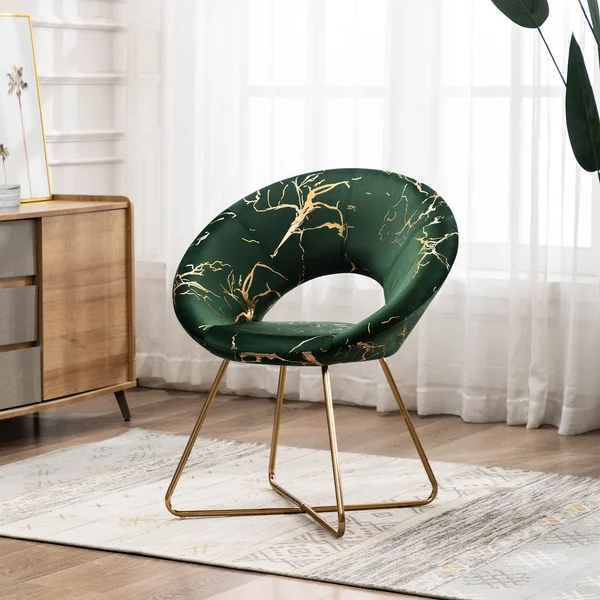 Gold is a royal color, especially when paired with a dark color. You can use gold with navy, maroon, and green for the best effects!
Dark green and gold are one of the best color combinations. And so is this accent chair with its most elegant designs.
That it's balanced with its colors and design is what has our hearts. You can happily place it in your living room or your bedroom if it fits well with the color scheme!
In case, you'd rather go for a plain hunter green accent chair in the same design, then it can be found HERE.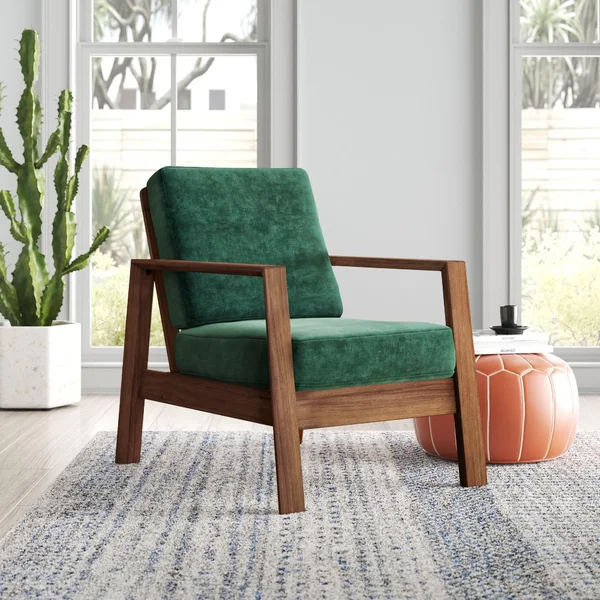 Again, a wooden finish on an accent chair looks more charming, more simple and more evergreen than most other chairs.
Plus, its sturdy style and wide built has our heart, already! And we are sure, your's too…
No matter where you place it, in the living room, bedroom, reading room or your home library, it's perfect!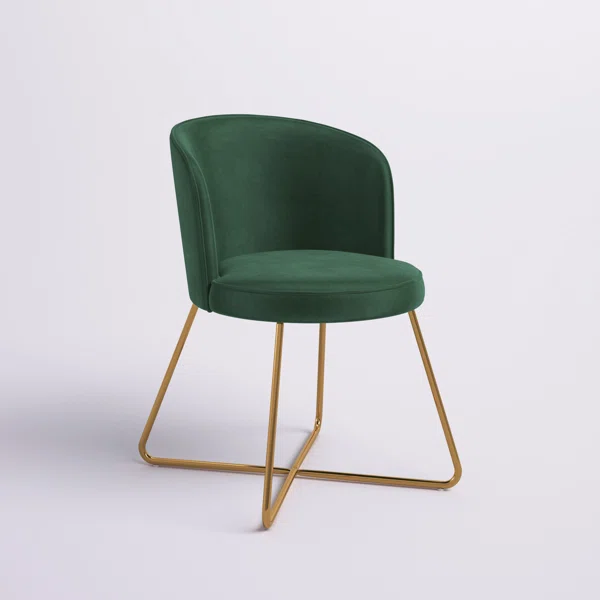 Now, why would a nice, simple and elegant chair like this one not grab someone's attention the moment he enters the room?
No reason.
It can fit perfectly well at a place you are seeking to add a seating area you want to enjoy for a while and get up and move on! For sitting for longer periods, you might want to consider the chairs we've already discussed above.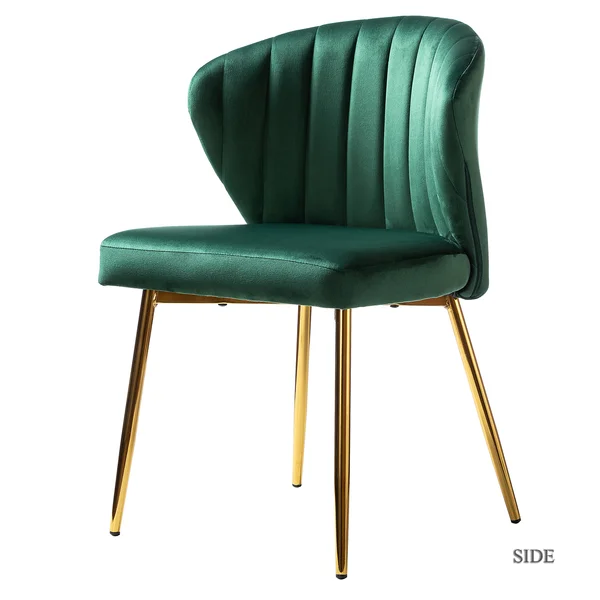 Again, elegance, royalty, style, and charisma are all in the same package!
It has a unique back and a true designer finish.
All these qualities make it an interior designer's choice, so isn't this yours as well?
The Endnote
Accent chairs are one of the easiest ways to add a color pop to your room without making it look childish. They add an elegance and quality to the room that's very balancing and soothing.
And now that you have already decided to add some character and lift the mood of your room, we hope that you liked our hunter green accent chair recommendations.
Do let us know in the comment section that which one you liked and most. Also feel free to write down below if you have any suggestions or recommendations for us!
Until next time, happy decorating!
Frequently Asked Questions (FAQs)
What Is The Most Common Feature Of Green Accent Chairs?
One of the most common fathuers of green accent chairs are the tufted ones. If you'f like to go for a more modern and unique design, go for the accent chairs that are not tufted.
What Color Accent Chair Goes With Green Sofa?
Any color that stands out on a green interior works very well as pop. So, for a green sofa, the following colors would be the best for accent chairs: magenta, red, yellow, cream, white, gray, orange, or purple.
Love To Decorate Your Home? Check These Out: