Time to introduce you to the world of vaulted ceiling ideas! As fancy as it sounds, this can also make your ceiling stand out as a beautiful and unique element. Vaulted ceilings are your regular ceilings doing acrobats! It arches dramatically inwards and will be your home's show stopper. It enhances a room to be visually bigger and more spacious in nature while adding a whole new dimension to your home! 
This ceiling idea is an eye-turner and can become your favorite feature quite effortlessly! For more perspective, imagine your boring regular ceiling that nobody takes a look at, is now a curved arch raised upwards, creating openness and more room. So, without further ado, let's dive into the world of unique vaulted ceilings that will take your house a few steps ahead! 
17 Vaulted Ceiling Ideas
Vaulted Ceiling Idea With Chandelier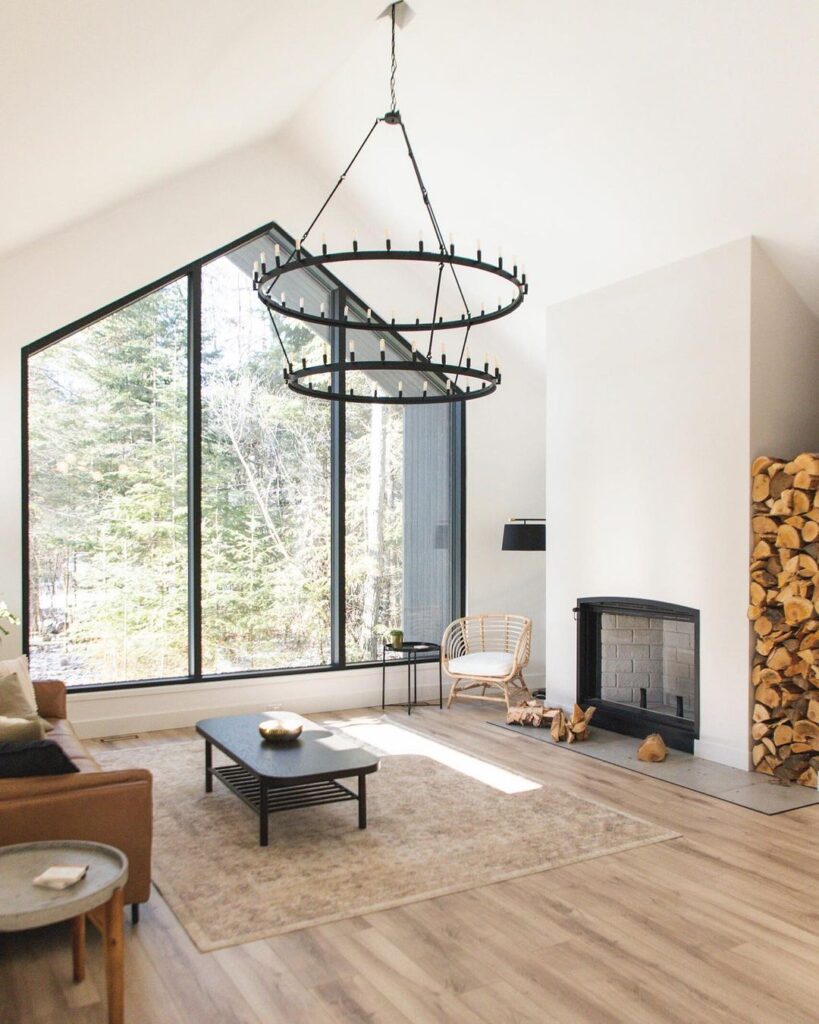 When you're aspiring for a sophisticated house, what comes to your mind first? Of course, a chandelier! These alluring pieces of interior design will make your house look fancier than ever. 
A minimalist jet-black chandelier attached to your vaulted ceiling can add an impression that's hard to be forgotten! A huge fixed window is great for letting in natural light in your living room. 
Pro Tip: Remember to pick a contrasting color for your chandelier with your walls. This will make it a focal point while making it stand out more! 
Vaulted Ceiling Idea With Skylights!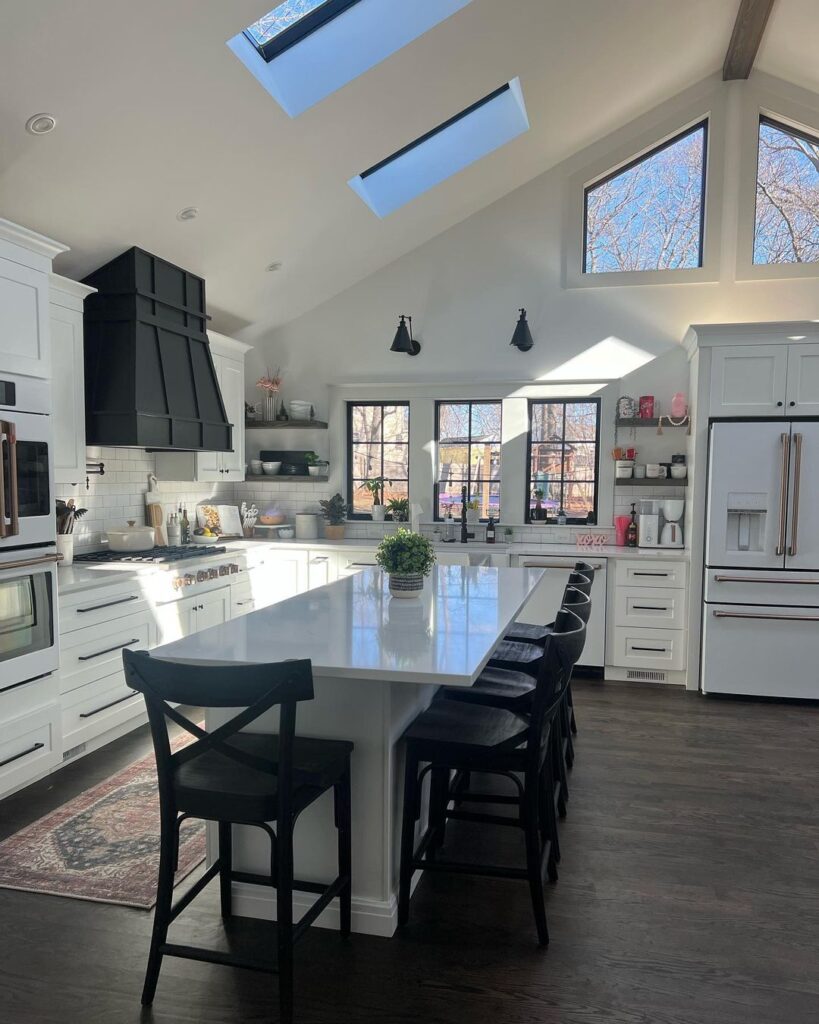 Sunday mornings become more refreshing when you have abundant sunlight coming in and lighting up your kitchen. Skylights on your vaulted ceilings are like your favorite toppings on ice cream – It just makes the whole thing even better! Natural light can make a space much larger and cleaner while vaulted ceilings can further enhance it with a lavish flair. 
A skylight vaulted ceiling isn't just about letting the light in; It's about shaping the ambiance of your space. It's like a piece of the sky built into your home, where the sun, stars, and even raindrops become part of your daily experience!
Timberwork On Vaulted Ceiling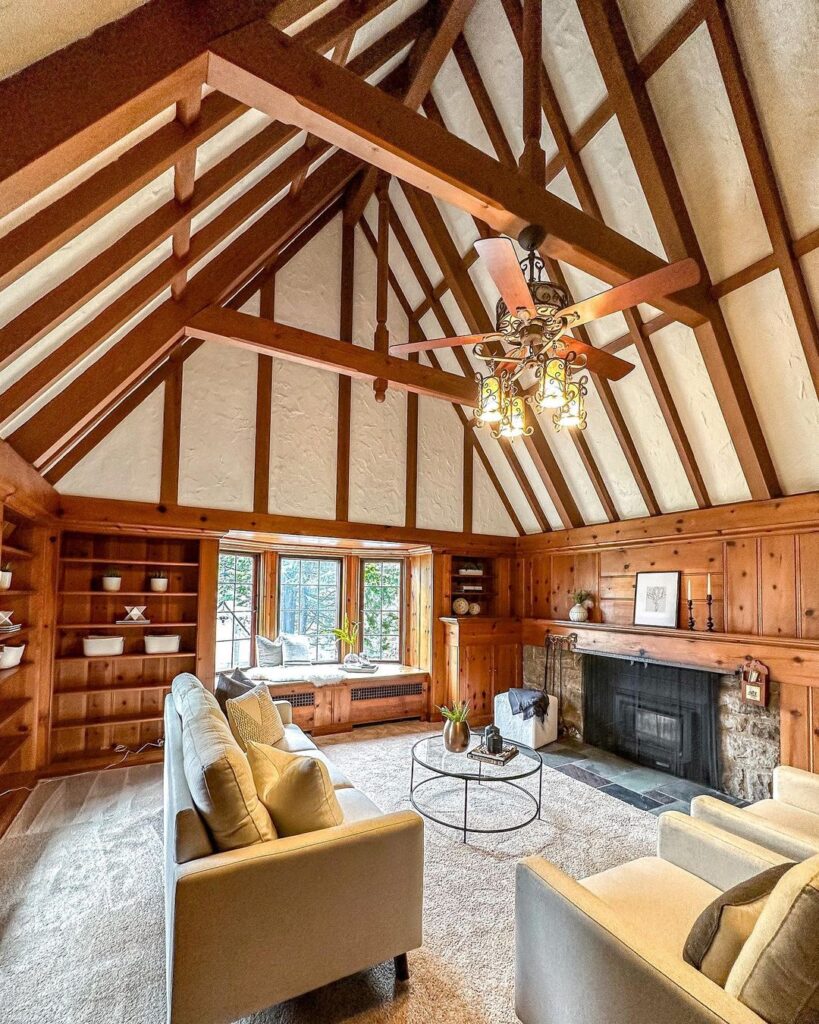 Exposed wooden beam framing for your vaulted ceiling is just the hottest thing on the trend! This striking amalgamation of a rustic touch with an artistic ceiling is enough to make the living room your favorite spot. 
It creates an intriguing element and it resonates with the space closeness easily with the use of timber. 
Pro Tip: You may also use dainty and royal interior design elements to complete this classic Victorian-style living room!
Use Mezzanine Floors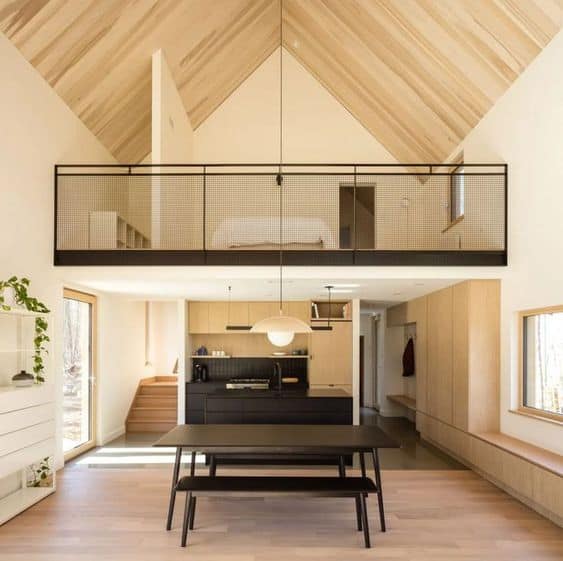 For using your space more effectively – Mezzanine floors are the superheroes to your rescue! The additional space and height created by a vaulted ceiling can be used efficiently as another level. 
Yes, the view from this floor will be stunning with an alluring framework of exposed beams! So, this is how you can be functional and stylish at the same time! 
Barrel Vaulted Ceiling Idea!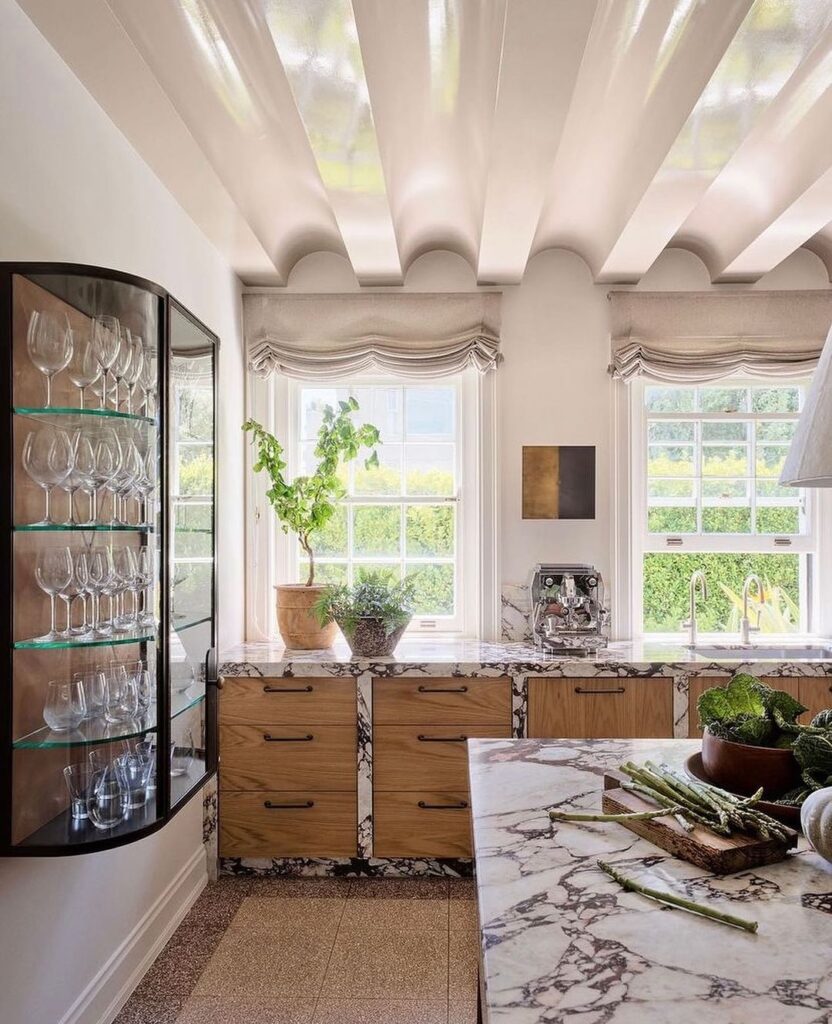 This historical barrel vaulted ceiling idea is going to be your new favorite! It has a continuous network of arches placed adjacent to each other that will take your kitchen to the next level. This style adds both drama and elegance. 
This ceiling style has been used throughout history and now this can easily end up straight inside your house! In this idea, it enhances the dynamic essence of your kitchen cum home bar and is perfect for breaking down the flow of a monotonous ceiling.
Add Bookshelves!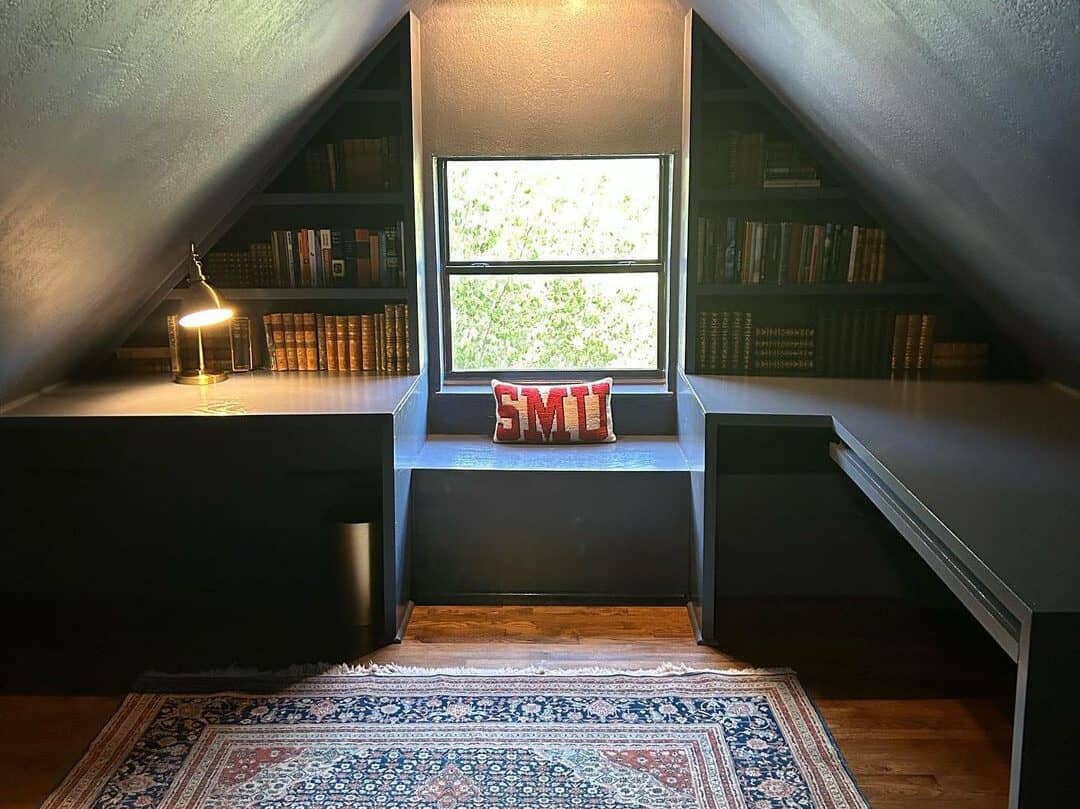 Book lovers, assemble! This vaulted ceiling idea can make your perfect spot to grab a cup of hot coffee with your favorite book! 
The space created by a vaulted slanted ceiling design can be perfectly used for placing a bookcase or a bookshelf. It can provide a huge picture window from where your creativity will start to flow.
Vintage Style Vaulted Ceiling Design!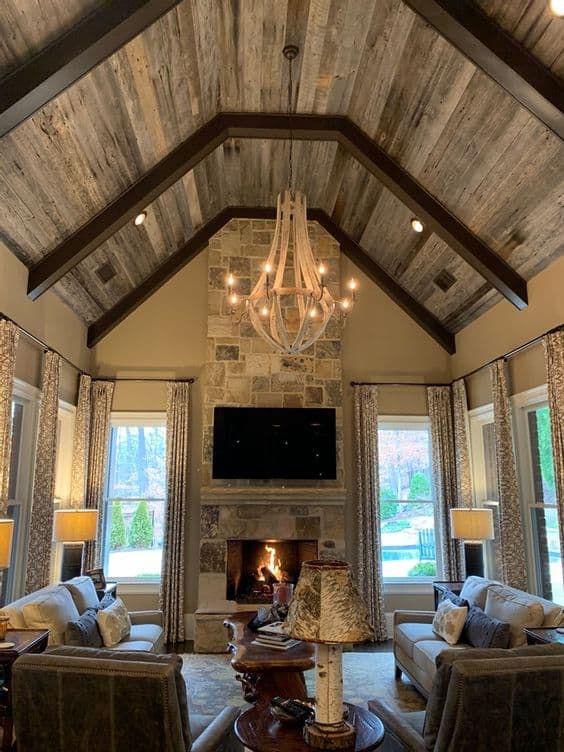 A touch of royalty and history in your home can do magic! A smooth vaulted ceiling idea with vintage interiors and a cozy fireplace can be oh-so-charming. 
It's best to use gaudy colors like gold, silver, and red for this design. Just remember to be bold and experimental with your favorite colors and you can also create the perfect living room!
Earthy Vaulted Ceiling Design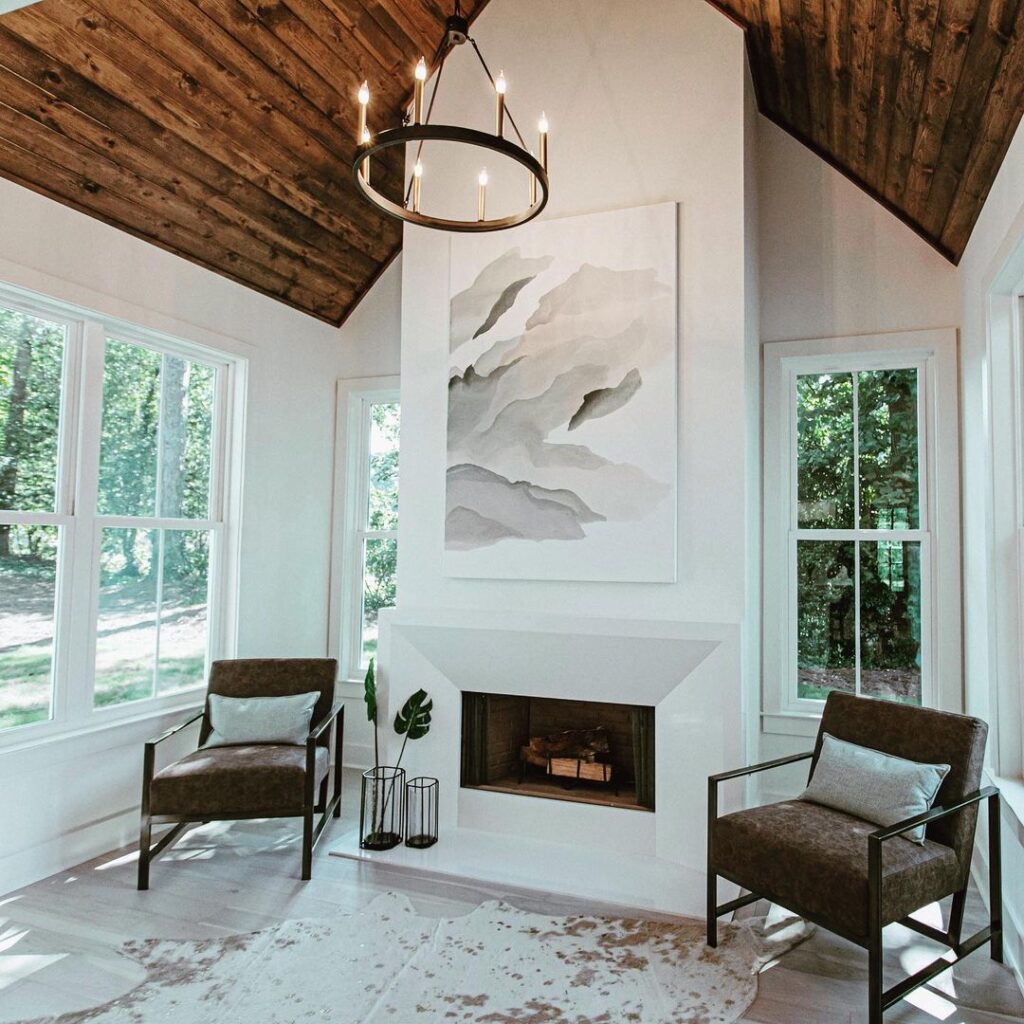 Say hello to your favorite hangout spot – Your new natural living room! A timber-cladding vaulted ceiling can be your best friend. 
This shiplap ceiling goes well with clear windows and plain white walls, so when put together, they do wonders. Don't forget the indoor plants! These elements blend perfectly with this interior style. 
Pro Tip: For an extra artsy essence – Use YOUR artwork to hang on the white walls! This can further elevate your space design. 
Contemporary Vaulted Ceiling Idea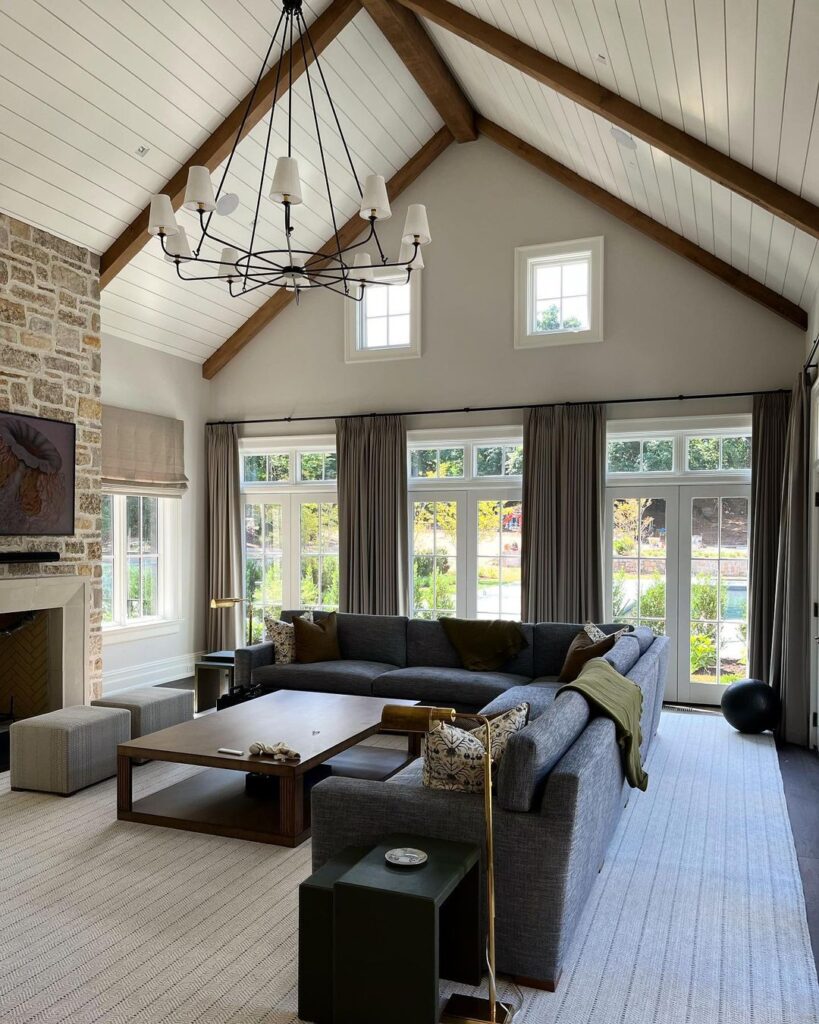 The contemporary style of interior is a cult-favorite interior design style! Creating simple and clean lines in your living space adds an immaculate vibe. This kind of simplistic living room is a crowd favorite! 
You can use clean lines, open spaces, and a harmonious blend of form and function to define this aesthetic. It is the essence of a contemporary-style vaulted ceiling idea. This idea promotes simplicity while creating an atmosphere that's sleek, uncluttered, and modern.
Vaulted Ceiling In The Entryway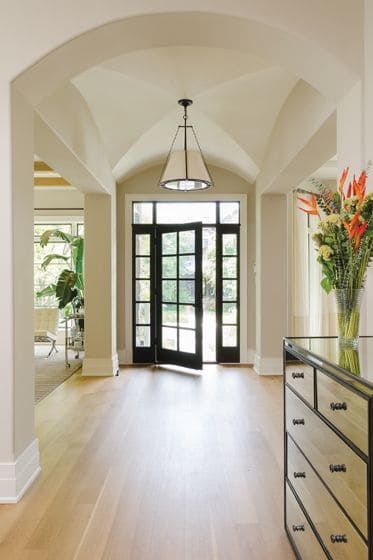 An arched entrance never fails to bring warmth and hospitality to your home, whether you're returning after a long day or welcoming visitors into your home! These beautifully arched entryways have a mystical quality that draws our attention while enhancing the experience of entering a house. 
Along with its aesthetic appeal – Arched entryways are a captivating presentation of opulence and refinement! This architectural masterpiece stands the test of time, surviving both the medieval and contemporary estates. Who doesn't adore a versatile style, anyway?
Industrial Vaulted Ceiling Design!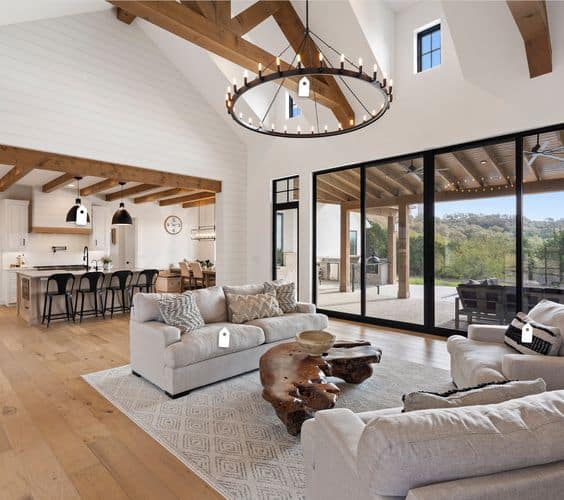 A raw and industrial vibe is going to make your house extra spacious and airy. Windows with structural elements and timber ceilings will give off the perfect rustic look. An industrial vibe vaulted ceiling idea isn't just about the design; It's about storytelling! 
It talks about those repurposed warehouses and factory spaces, where function meets form in intriguing ways! This choice isn't also just about creating a ceiling; It's about crafting an experience, where every detail adds authenticity with an urban allure.
Vaulted Ceiling With Stars!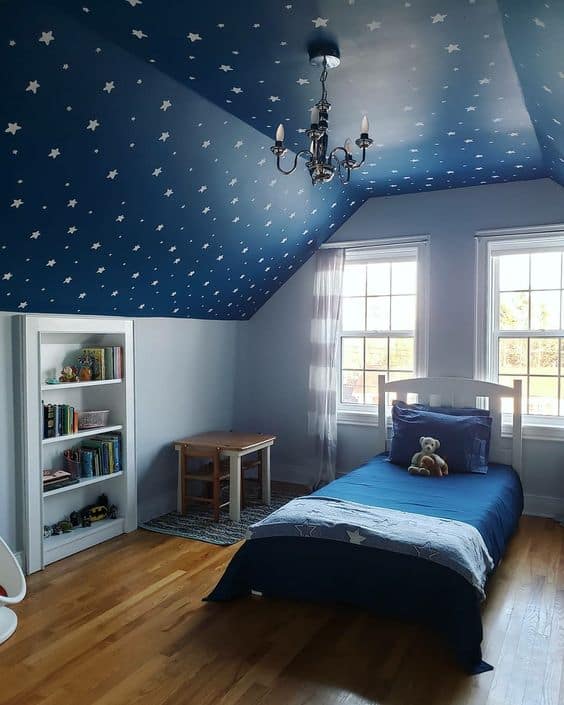 It's time to enter a magical realm where the night sky comes to life with a starry night vaulted ceiling idea. Imagine looking up and seeing this amazing view of constellations as you snuggle in bed cozily. This idea can transform a round ceiling or a slanted wall in your bedroom into a stunning dreamscape. 
Whether you're relaxing after a long day or hosting an intimate gathering – This unique design choice offers a magnetic backdrop! It can easily spark your deepest conversation and imagination. 
Brick Vaulted Ceiling Idea!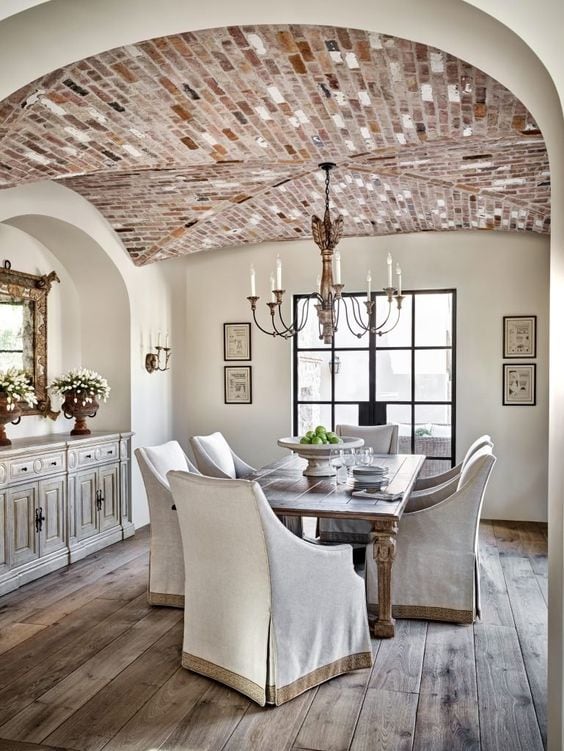 A brick vaulted ceiling idea makes a statement and serves as a structural element. It pays respect to earlier workmanship, recalling the time when craftsmen painstakingly created these architectural wonders! It's simply never about adding a ceiling. 
Imagine being surrounded by time-honored brickwork that creates both intimacy and grandeur. Quite fascinating, isn't it? This type of ceiling design evokes an old-world charm and embraces the strength and character of the enduring materials!
Slanted Ceiling With Artwork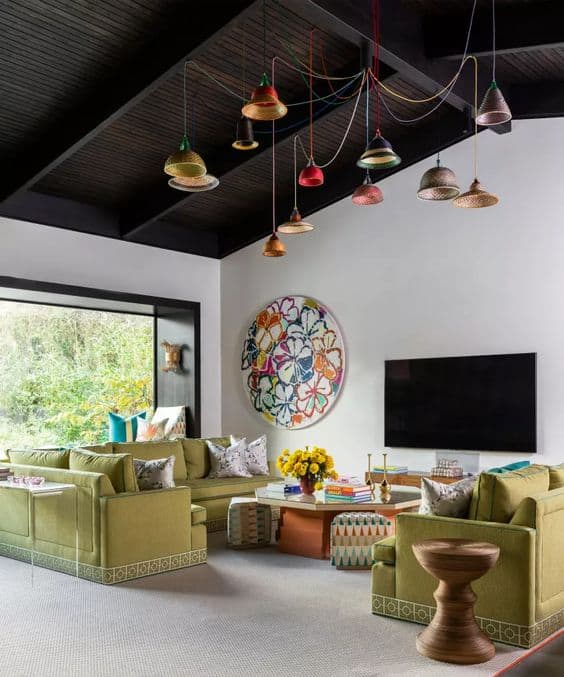 Come and greet your guests with a fancy set of art hanging from your vaulted ceiling! These beautiful jute-woven art pieces keep a lasting impression on the viewer. It adds interest and lots of aesthetics to the place. 
Some preferable spaces to hang these additions are your entryway and your living room! These spaces give the warmest welcome to your guests. At the end of a hectic day, all you need are these gorgeous sets of artwork to soothe your eyes!
Add Greenery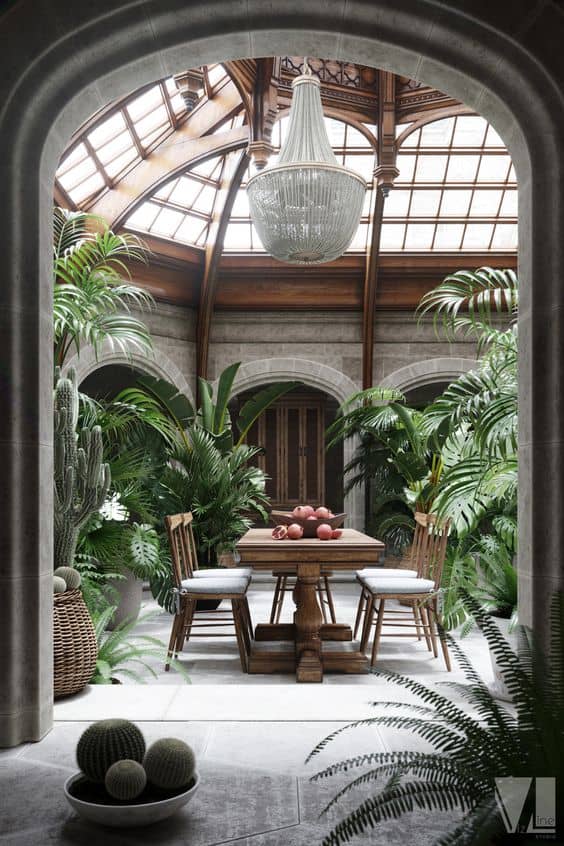 Now, we are exploring some greenery with a vertical vaulted ceiling idea! What do you think about a living space that has a vibrant beauty paired with the freshness that only nature can provide? 
This breathtaking space will become so inspiring, next time you're onto house renovation! This space will radiate light while infusing serenity. This space can make the perfect spot for all the unwinding dinners with your family. 
Hang Rustic Pendant Lights!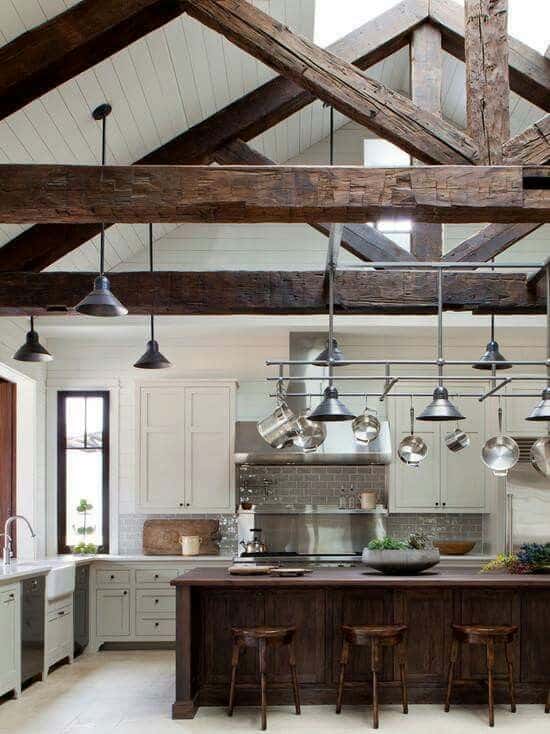 Get ready to transform your space with the ageless appeal of pendant lights! Here, each installation is a chunk of craftsmanship suspended under the curves of a vaulted ceiling, infusing a timeless aura. 
Rustic pendant lights also create an atmosphere that's cozy and refined. It merges countryside indoors with earthy elements to infuse your space with comfort and nostalgia. This curates an ambiance that's effortlessly stylish as well! 
Exposed Metallic Beams On Vaulted Ceiling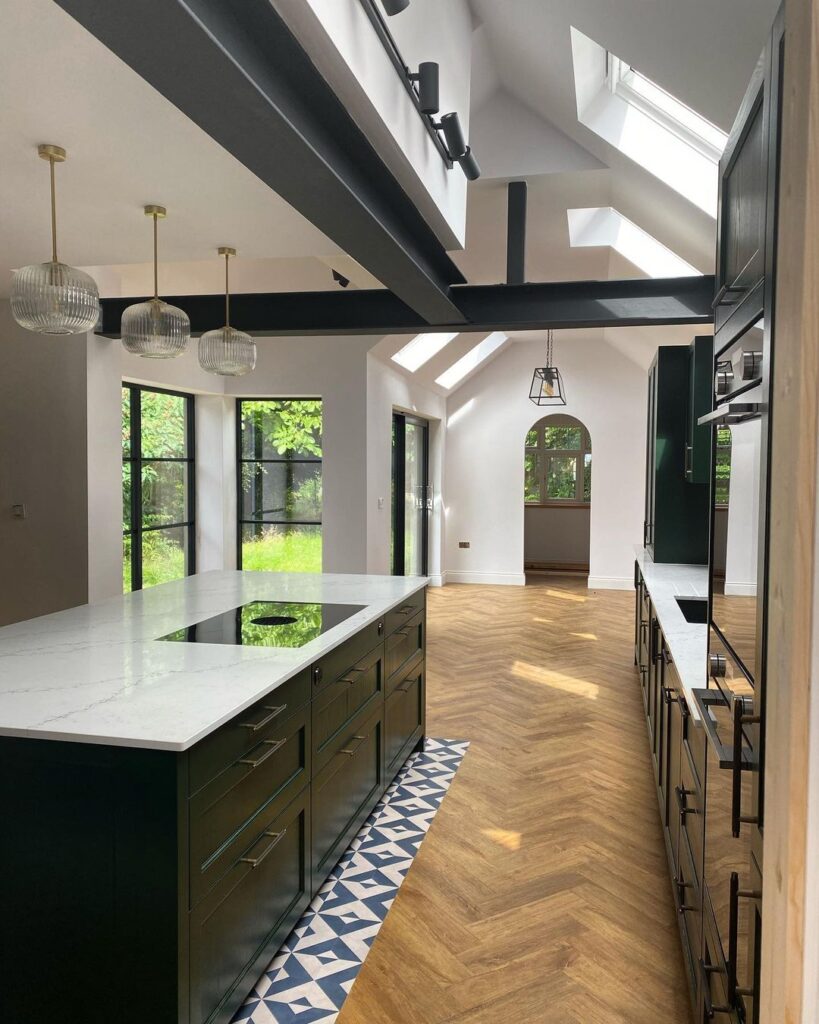 These classy hot black metallic beams can make your kitchen stand out more than ever. Use lots of natural light and greenery, and Voila! You have some crazy skills! 
This kitchen has the power to pull you out of bed each morning and prepare breakfast while humming your song.

Pro Tip: Make sure to keep the surrounding colors soft and neutral like softwood and white. This way, you can aim to make the beam more prominent to the guests!